Addy Kleingeld
(L-R) Hans Hee, Heintje, Addy Kleingeld & Ronny Roloff
1st LP
With Addy & Annie in Paris
1st Golden Lion Award
2nd Golden Lion Award
Europawellen Award
Platinum in Cannes
Edison Award
Heintje and Addy in England
Gold in Australia
Receiving Goldene Leinwand
Relaxing in America
Heintje with Mrs. Suharto
At Jakarta Stadium
1st Afrikaans LP
Marriage
Techno Mama!
Hein and Gina (1998)
In South Africa
Mayday
Ich Sag´ Danke
Alles halb so schlimm
Hein with Nan Li in China
Goldene Antenne Award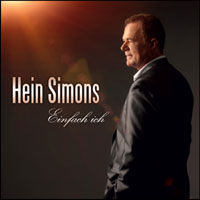 Einfach ich
Thuis
2015 Spring Gala Festival
Heintje is an Opa!
Vertrau auf Dein Herz
Ich war Heintje
Heintje und Ich
1955
Heintje was born on the 12th of August at Kerkrade, Bleijerheijde in the Netherlands.
1965
The nine-year-old Heintje learned a lot from the jukebox-music of Robertino. A friend of his father, a bar keeper, took Heintje under his wing and arranged for him to perform in Limburg's coalmine district. During a talent contest in the town of Schaesberg he sang that beautiful song Mama for all the mothers in the world. By coincidence, Willy Alberti was there and he was very impressed with Heintje's singing and promised him a golden future.
Addy Kleijngeld, a producer at the CNR record company, received a tip about a boy with a special voice in Bleijerheide. Addy went, with his accordion, to the café of Heintje's parents. Heintje was playing soccer when his mother called him, to greet the man from the record-company. Addy asked Heintje to sing a song. After a rendition of O sole mio, Addy said You can go back to play soccer. I've heard enough!. From then on, Addy picked up Heintje every week, to rehearse at his home in Helmond.
After 12 prepared songs, Addy was ready to produce the first record. He promised Heintje to fulfill his wish, namely a pony, if he turned out his best work. After they taped the first song Addy told Heintje he had earned a leg. Then the second leg, the tail, and finally the head. Heintje was in seventh heaven. He received his first pony, which he also named Addy.
The record was successful in Holland and Addy went to his friend, the German producer Wolfgang Roloff. Together they produced a number of records in German, English and Afrikaans. With one exception, ALL the songs of Heintje are composed by Addy Kleijngeld and W. Roloff, and lyrics by Hans Hee (sometimes they used pen-names). Addy became Heintje's manager and took care of contracts for the movies and for the TV shows in America. Together with Heintje he went to Paris for a TV appearance and accompanied him on all the German tours.
Addy and his wife Annie were always there to take care of Heintje.
1967
The song Mama was released in October and became a great success. A star was born in Germany where he only sang Dutch songs at first.
On December 21st, Heintje appeared for the first time on German TV as a guest in Vico Torriani's Goldene Schuß.
He was unable to obtain a Dutch performing license so Heintje could not sing on TV in Holland but because of a short film made in Germany, Lausbub mit Stimme, it became possible for him to be on Dutch TV. Heintje's first LP became a reality!
1968
In September, at the presentation of the Golden Lions of Radio Luxemburg, at the Gruga-Hall in Essen, Germany, Heintje received his first award : a Golden Lion.
On December 6th, Heintje appears for the second time on Vico Torriani's Goldene Schuß.
On December 13th, for sales of his records, Heintje received from the director of the record company Ariola, 10 golden records in one go, consisting of :
•5 x Heintje (LP) (1,250,000 sales)
•3 x Weihnachten mit Heintje (LP) (750,000 sales)
•1 x Mama (Single) (1,000,000 sales)
•1 x Ich bau' dir ein Schloss (Single) (1,000,000 sales)
The movie Hurra, die Schule brennt! (School is on fire) was shown for the first time in December.
1969
On March 1st, again Heintje reached first place at the Golden Lions of Radio Luxemburg, and at the Gruga-Hall in Essen, he received his second Golden Lion award.
In this year he also received the Golden Europe award in Wiesbaden, Germany, the first place of the Schlagerpreis der Europawellen Saar.
In August, the premiere of the movie Ein Herz geht auf reisen (A heart goes on a journey) took place in Münich. In the mean time, the movies had subtitles added in several languages and were shown all over the world.
The whole family Simons moved to Belgium. As his father already had Belgian nationality, they were able to make their home in Neu-Moresnet without any difficulty.
1970
January 20th. At the Midem 70 in Cannes, France, at Hotel Majestic, Heintje received a platinum disc. He was the first European artist to achieve this astounding feat. The trophy was given for the 2,000,000 sales of the LP Heintje.
Also in the Netherlands he received his first gold records. On February 20th, during a flight in a chartered aircraft, they presented him with 7 golden records, for the sale of 10,000,000 records!
In addition, in Germany, he received a further 6 golden records :
•1 from Switzerland for 250,000 sales
•1 from South-Africa for 250,000 sales
•4 from the Netherlands for 1,000,000 sales
On March 1st, during the Grand Gala du Disque in Amsterdam, Maurice Chevalier presented Heintje the Edison. It is the highest award for artists in Holland. This was also Heintje's first live-appearance on Dutch television. He sung Ich sing' ein Lied für dich.
After the Lümmel movies, there were 3 movies which were written for Heintje himself. In March, Einmal wird die Sonne wieder scheinen (Once the sun will shine again) was released and in November Mein bester freund. This movie was also recorded in English (My best friend). Heintje sung in English in this movie.
July 28th. In London, the director of the record-company, gives Heintje a further 2 golden records ; 1 from Australia and 1 from New Zealand.
Also the trophy Silver Vessel from Radio Veronica was awarded this year to Heintje!
On August 8th, he appeared for the first time on English television. During Ed Stewart's show Stew Pot he sung I'm your little boy.
And again in London, on August 24, he received 2 gold records, for the sale of 2,000,000 singles.
September 5th, in Holland KRO put on a special show on Ned.1, for the 90th Birthday of Robert Stolz. Heintje sung two songs, especially written for him ; Bei uns zu Haus ist es schön and Mondlicht geht durch alle Bäumen.
Invited by Mike Curb, director of the record-company MGM, Heintje appeared for the first time on American TV on September 17, in the show The Chevrolet-Show next to Gene Kelly. It was also the start of a tour through America, with a new appearance in The Chevrolet-Show on September 20th. On November 14th he did 4 shows for the Coast to Coast TV Specials.
In England, there was gold again for the sale of 1,000,000 singles I'm your little boy. The total of golden records was now 28!
Family Simons moved to their new home, a villa O sole mio in Moresnet, Belgium.
On December 23rd, Heintje received the Golden Screen Award in Münich, as a result of more than 3,000,000 attendances within 12 months, for the movie Ein Herz geht auf reisen.
1971
The movie Morgen fällt die Schule aus (School breaks up tomorrow) premiered on May 27, in Münich.
In the Netherlands his success went down a bit, but in other countries the little Limburger had more success. In America, Heintje started a tour with 10 shows.
1972
Heintje had to stop for a break. His voice had broken.
In Munich, on January 24th, he received a further 12 gold records :
•5 x Heintje (LP) (2,500,000 sales)
•2 x Weihnachten mit Heintje (LP) (1,250,000 sales)
•3 x Ich sing ein Lied für dich (LP) (750,000 sales)
•1 x Dein schönster Tag (LP) (250,000 sales)
•1 x Heidschi bumbeidschi (Single) (1,000,000 sales)
The count is now 40 gold records, and in the mean time he also received 10 platinum discs.
1973
The year when he turned 18, Heintje made a tour in Indonesia. There were two performances at the Jakarta Stadium, in front of more than 85.000 people !!! He was also the guest of President Suharto and his wife.
On December 2nd, Hein was back on German television. He was invited by Peter Alexander to sing on the show Peter Alexander's Wunschkonzert.
1975
Heintje toured South Africa in April, although danger lurked because of the ongoing war. He still made two special records, Jou Hart Is Weer Myne and Heintje singt van liefde en verlange which made him a great success.
In Moresnet (Belgium) Hein bought his own farm, including 40 hectares of meadowland and forest.
1976
Heintje Simons is now called Hein Simons and made a comeback with the song Weit Ist Der Weg Nach Santa Cruz.
1977
Addy Kleijngeld died suddenly when he was on holiday. Hein was broken-hearted because his second father was no longer there for him. Addy was 54 years old.
1978
Hein made a comeback in Holland with the single Und Das Alles Nur Weil Wir Uns Lieben and had a lot of success. It was also the last time Heintje was top of the charts in the Netherlands.
1981
On December 11th, Hein married Doris Uhl.
1982
On March 24th, a son, Pascal was born.
In August Hein made a tour in Australia, and in October he was back on stage in South Africa.
1989
There was a new comeback with the album Herzensmelodie and after the fall of the Berlin wall, he had great success in the former East Germany.
On February 10th, a daughter, Gina was born.
1992
On August 4th, a second son, Hendrik was born.
1995
On his 40th birthday, he produced a techno version of his millions hit Mama, which was quite successful, but was a unique trip in the techno scene.
1996
During 1996 Hein began work with manager and songwriter Ingrid Reith. They were a successful team - Ingrid Reith wrote the lyrics and Hein the compositions.
1998
He recorded the song Ich Schenk Dir Meine Liebe. In his 43rd year he sang the song Ein Bisschen Sonnenschein with his daughter Gina.
1999
In Germany, Hein was still very successful and made the album Noch Einmal Mit Gefuhl. You can also hear the song Tulpen Aus Amsterdam, especially sung for his love for his fatherland.
2002
The songs So Wie Ein Stern and Es Ist Nur Der Regen came out in May in Germany.
2003
Hein's second tour to South Africa. His third Afrikaans album, Mayday was released by Sheer Music.
2004
Hein's new CD Frauen sind was wunderbares was released in April. A lot of beautiful songs and a bonus song where real fans will say: It gives me goosebumps.
Hein reached the second place on the election of Most successful album by RTL-Music.de and Media-Control. He finished second only to the Beatles.
2005
Ich sag' danke was released. A beautiful CD where Hein is singing to his fans: Thank you for all the good years. On 12th August, Hein celebrated his 50th birthday.
2006
Hein's newest CD Männer sind einfach zu gut was released.
2007
This year is the end of co-operation with Ingrid Reith and Hein progressed further with Walter Strom. At the end of the year, Hein released a new Christmas album Weihnachten mit Hein Simons, more than 40 years after the first Christmas LP.
2008
The album Heintje reached first place in the election of Most successful debut-album ever, by RTL-Music.de and Media-Control !! No other artist ever did better than our Hein !!!!!
The new CD Träum mit mir was released. During the year, Hein appears at the Moeders mooiste moment show in the Oktoberhall at Wieze, and also at the Schlagerparade at the Lotto-Arena in Antwerp. Both of these appearances in Belgium were very successful.
Our site www.heinsimons.com was launched on August 12th.
2009
In September, Hein released a new CD titled Alles halb so schlimm.
Translation from da-music.de ...
Hein Simons has remained faithful on his new album. He works and sings with much feeling, a touch of humor and a good sense of human commonality. The great love, the short stories of everyday life, the melodies that get under the skin and the catchy hits to sing along with ... Hearing his new title, his fans will find everything they love about Hein.
2010
At the invitation of the Chinese state television Hein traveled to Beijing in January. He was there for the biggest TV show of the year: the BTV Global Gala, which on 15th February, on the occasion of the Chinese New Year, was aired. Specifically for this TV gala Hein again took the title of Kleine Kinder, kleine Sorgen where he sang a verse in Chinese.
On April 5th, after a long absence from his homeland, Hein was invited to the Schlagerfestival in the Roda Hall, Kerkrade.
On June 4th a compilation CD was released. Meine Besten is a collection of the most popular songs of the last 15 years. During this year Hein and Walter have concentrated on studio work and the guidance of a new German artist.
In Kettenis, near Eupen (Belgium), on October 16 the Goldene Antenne awards were presented. After 17 years absence, this gala was revived by Walter and Hein in collaboration with BRF.
Tony Marshall was awarded the Goldene Antenne for his life's work.
Vincent and Fernando received the Goldene Antenne in the category Volksmusik.
Hein Simons received the Goldene Antenne in the category Schlager.
2011
In September, a CD with new songs is released after 2 years. It is titled Einfach ich and emphasises Hein's philosophy to music and life.
A series of small, intimate concerts were held in churches during December. The program included spiritual songs, ballads and of course Christmas carols. Joining Hein for these concerts were Markus Mai and Edith Prock.
2013
In April, a new CD of previously unreleased Heintje songs recorded in 1968 was released. The album was titled Das Beste: Seine schönsten Volkslieder and the songs were digitally remastered. Telamo sold this CD with a number of different sets including a DVD set which features songs from his movies.
2014
Another CD is released by Telamo which includes 6 songs that were sung in the 1970's but were never released.
After many years of working with Walter Strom, Hein has now joined with JAZ Music. On September 19th, JAZ Music releases Hein's CD Thuis with new songs sung in Dutch. It's been 41 years since Hein has released any new songs in Dutch.
This year hasn't been kind to Hein. After 33 years of marriage, Hein and Doris separated then later in the year Hein needed to undergo heart surgery.
2015
Hein was back in China for the 2015 CCTV Spring Gala Festival. Again, he sang Kleine Kinder, kleine Sorgen and also appeared on stage alongside the well known American TV actor Patrick Duffy.
On 12th August Hein celebrated his 60th birthday. Many newspapers, radio and television stations had stories to help celebrate the occassion. This birthday would be a double celebration for Hein as his daughter Gina had, a few weeks earlier, given birth to his first grandchild, a girl, Romy. Heintje is now an Opa!
A new CD titled Vertrau auf Dein Herz was released on 4th September. The CD is an official Jubilee album and features 12 new titles all produced by himself.
2016
Hein's first performance this year was in the Netherlands at the Piratenfestijn Artiestengala in May. In October, Hein joined other well known artists in the 1. Superfest der Schlager in Hamburg, Germany.
In June, Hein was back in Bleijerheide, the neighborhood where he grew up in Kerkrade to open a large area care centre. For many of the older people, the advent of Heintje was a great surprise. They proved the singer of big hits like Ich bau' dir ein Schloß, Mama and Heidschi bumbeidschi has not been forgotten.
In October, Hein became a grandfather for the second time when a boy was born to his youngest son, Hendrik.
2017
Hein's biography was released in November. Written by his manager, Jan Zwarteveen and produced by Giger Verlag, Switzerland it is titled Ich war Heintje.
In December Hein celebrated 50 years on stage with a new CD and DVD. The album is titled Heintje und Ich and all songs are produced with Hein singing with himself (as Heintje). Fans are also able to buy a special fanbox which includes the CD and DVD along with a cup, autograph card and poster.
Also in December, Hein goes on tour with Weihnachten mit unseren Stars. There are 21 concerts scheduled for the month starting on the 1st and ending on the 30th.